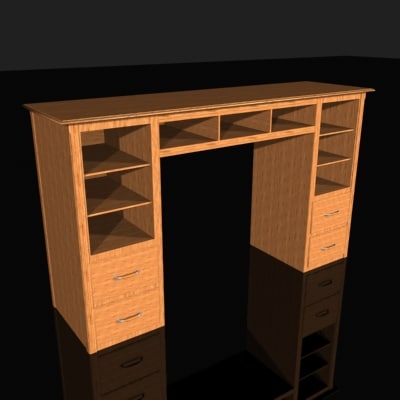 I'm already cleaning the house to make room for the tree. Sadly, the original room we'd been slated for was tiny, so we moved to a bigger room and still had to turn over 300 people away. After a dinner break and a quick run to the room to grab The Swag Bag, we headed for our panel room to host the WoW Insider World of Warcraft Meet & Greet/Costume Contest. For our first year, we primarily set out to spread the WoW Insider love and get to know the community. Did you get Prince Rurik? With Windows and Chromebooks (more on these below), you get an amazing variety of devices at a wide range of prices. It's colorful, it has a variety of simple tutorial experiences, it will let you try it for free up to level 20, it is playable on just about any computer, and it doesn't bog you down with a huge number of skills, talent tree points, or other major decisions until you've gotten used to the game. Con. (2008 pre-registration will be open on the 10th, starting at the low price of $45 for a 4-day pass.) Not only will we be back in force, but we'll also have some great new things to do and see!
I caught the EFF track's WoW Noob panel, and was surprised to see just how many people have only recently picked up World of Warcraft. You might want to hold off on that, because over the next six weeks you'll have a chance to get each of those at a discount. Visit booth 3829 to get your Square Enix Members Passport card. I don't want us to get into the situation where players turning six or seven find themselves rewarded with a lowly rat, while a player celebrating her first anniversary could be getting a bone dragon instead. This is where we learned about many different aspects of making Machinima, as well as getting the skinny on the new book, Machinima for Dummies that came out a few days ago. Since we added in so many new tonics, the probability of getting any specific one is considerably lower, so all of them can have some value in the market. With that said, I probably wouldn't have known about it at all, had I not logged into the game and saw other players in strange shapeshifted forms.
Having an account for six years is a pretty weighty accomplishment, and I'd really like to be able to reward those players with something new and exciting. The outfit featured Garen's signature bright blue armor with fine details, like gold decorative engravings. This too evolved into the 1920's sporty tennis dress outfit that became a staple in society. Unfortunately, constraints of technology that we had at the time prevented this feature from functioning correctly, and Razah went out as a Ritualist only. I certainly do. Unfortunately, for them, technology is becoming more integrated into the global culture. Have you been considering purchasing more storage, an extreme makeover, another character slot, the Bonus Mission Pack, or Eye of the North? One question I do have is: How does this cosplayer see out of that mask? What do you most want to see players take away from this event? This featured lots of talk about different columns that were well loved (Reader WoWspace, Know Your Lore, etc) and some things that people would love to see us do in the future. This is just the beginning, so watch for news of more hard mode quests in the future!
So, when we rounded up the hottest news in "what are you playing" this week, I asked your intrepid staff of WoW Insider do-gooders what they're doing to prep for the holiday season. The holiday season is really just Christmas, so it's far too far away for me to even consider planning anything! John Stumme: There actually were a few things that we were originally planning to include as part of the anniversary, but some of the projects were a bigger undertaking than could be included in the update. The important part is that no work is wasted, and we're continuing forward with our various projects. It seemed like a pretty fitting selection to introduce the mechanic and another good example of looking back while moving forward. After a lively series of discussions, we checked into some of the other tracks (like Dr. Who and Who Wants to be a Superhero) and snapped even more pictures. Arriving on Thursday, we settled into our respective hotels and met up with the MMO Track leader, Kevin Stallard, who proceeded to show us around the convention. Con MMO Costume Contest, slated for 2008! Con community at seeing us there overwhelmed both Elizabeth and I. It has ensured that we'll both be back in 2008 to cover all the myriad World of Warcraft goings on for WoW Insider!